Anti Spam Software for Businesses
Say bye to spams and viruses. Definitively.
---
Main benefits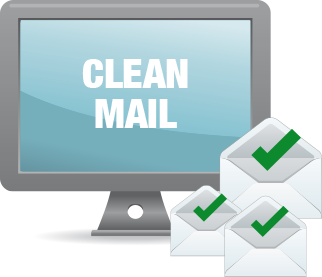 An effective way to protect your email accounts against spam and viruses,
easy to install, insuring perfect data privacy, not expensive and of "Swiss made" quality.
Quality
Filtering quality ensures that 99% of unwanted messages are blocked by combining artificial intelligence algorithms and frequent updates. Use also third parties software as option to increase the detection rate.
---
Easy installation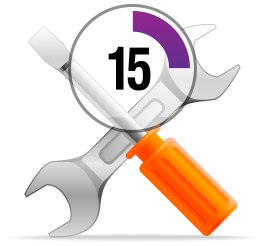 Easy installation ISO Image for in premise installation on our virtual machines. Within 15 minutes you can start to filter your email traffic.
No skills are required for Linux, the installation CD does all the work automatically.
The entire configuration is then performed over the Web Administration interface
---
Simple and easy to deploy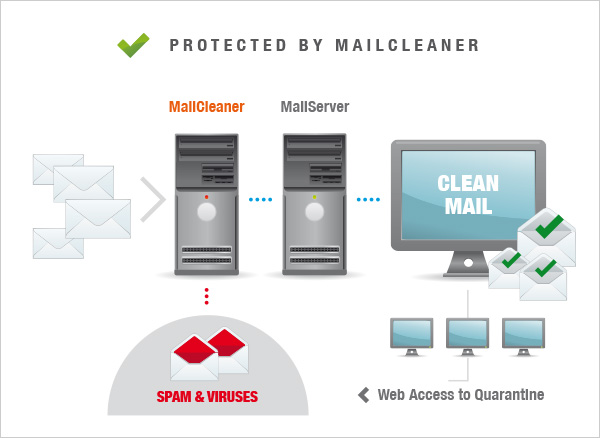 MailCleaner analyzes your message using a variety of different filter layers. "Clean" messages are forwarded to your original mail server.
Messages that are infected with a virus or detected as spam are placed in quarantine from where you can force their delivery at will via the web interface or the periodic summary report.
This strategy relieves your mail server of unnecessary loading by spam and infected e-mail.
MailCleaner is built on popular and very efficient free software:
OS: Debian
MTA: Exim
Filtering: MailScanner
Anti-Spam: SpamAssassin
Anti-Virus: ClamAV
Web GUI: Apache/PHP/mysql
---
Hardware Virtualization
2 CPU Cores
2 GB RAM
15 GB SSD Storage
100 Mbps Network
37.99 €/mo
Buy Antispam VPS
Hardware Virtualization
3 CPU Cores
6 GB RAM
30 GB SSD Storage
100 Mbps Network
57.99 €/mo
Buy Antispam VPS
Hardware Virtualization
4 CPU Cores
8 GB RAM
70 GB SSD Storage
100 Mbps Network
77.99 €/mo
Buy Antispam VPS
---
---
MailCleaner is a registered Trademark of Fastnet SA |
mailcleaner.net
Our Antispam VPS service is based on the free open source edtion of mailcleaner. Icons, mailcleaner logo, photos are property of
Fastnet SA
.
Mailcleaner VPS Antispam Service is provided in the terms of SaaS. You will get a full dedicated installation of open source mailcleaner edition fully operational.
Commercial Questions? Visit our forums
or send us an email This email address is being protected from spambots. You need JavaScript enabled to view it.